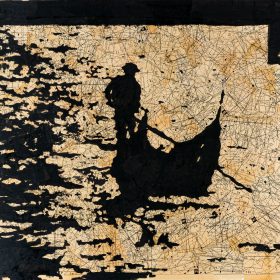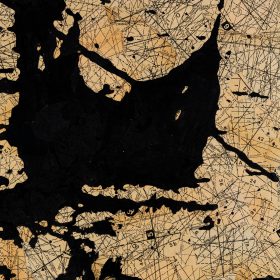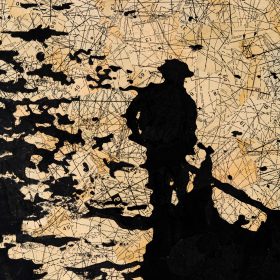 The Gondolier, 2018
I love coming to Italy especially to Venice as the lagoons and canals are always so inspiring. In this particular picture, I was inspired by the gondola rocking in the backlight of the sunset and the gondolier controlling it exudes a pleasant, romantic atmosphere. Moreover, the gondola, which floats effortlessly on the surface of the water evokes sailing techniques reminiscent of old times. I used black ink on sewing/tailoring patterns. Tailoring patterns are from Burda magazine. The strict tailoring patterns combined with the water and silhouette of the gondola and gondolier create a well-balanced harmony.
It is a one-of-a-kind work that was received well by critics and the public when it was published.
With this NFT you will receive the downloadable super high-definition digital copy (25 MB).
Visit the external link for more information about the artwork and my other works.