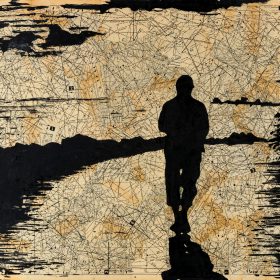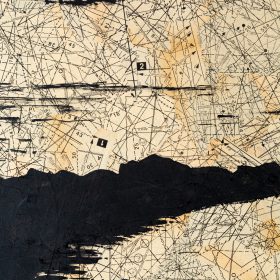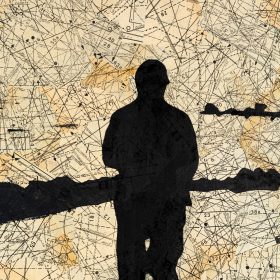 In the Sunset, 2018
A unique one-off edition by an upcoming contemporary avant-garde style Hungarian artist.
For my 2018 series, I chose tailoring patterns as the basis of my work. Tailoring or sewing patterns are available as supplements in the well-known and popular Burda magazines. The knitted forms of the strict designs always determine the directions and work processes of cutting and sewing.
The uniform background is painted with black ink. The silhouette of the walking male figure on the beach is actually me, Alpar Doczy. The sky and sandy shore separate well from the sea and the central figure, presented in dark tones and shadow. The dynamism of the image comes from the movement of the walking figure, which complements the calm, romantic atmosphere well.
It is a one-of-a-kind work that was received well by critics and the public when it was published.
With this NFT I am selling the signed physical artwork too. So you will receive the downloadable super high-definition digital copy (43 MB) and the physical artwork (40×27 in) through the post. Postage included in the price.